&nbsp&nbsp Alternative Jaws&nbsp -&nbsp Shear or Concrete Cracking Jaws with Re-bar Cutter
&nbsp&nbsp·&nbsp&nbspFor Mini Excavators.
&nbsp&nbsp·&nbsp&nbspFor Loader Backhoes.
&nbsp&nbsp·&nbsp&nbspFor Skid Steers.
Application - Demolition work involving concrete and re-bar destruction.
Design -
&nbsp&nbsp·&nbspPowerful jaw design to maximize destructive force of machine.
&nbsp&nbsp·&nbspWide jaw serves dual function as both a material crusher, as well as material shear.
&nbsp&nbsp·&nbspManual, self aligning head adjusts to angle of material being demolished.
&nbsp&nbsp·&nbspHigh strength, hard-faced components in wear areas to promote durability and long life.
The cutting capacity for the shear Model: DFS03 (RMS200) is as follows:
&nbsp&nbsp·&nbspReinforcing Bar: 25×3ea (1" x 3ea)
&nbsp&nbsp·&nbspChannel: 100×50×5 (4" x 2" x 1/5")
&nbsp&nbsp·&nbspAngle: 80×80×6 (3 1/5" x 3 1/5" x 1/4")
RMS200 Cutting 1 1/8th Inch Rebar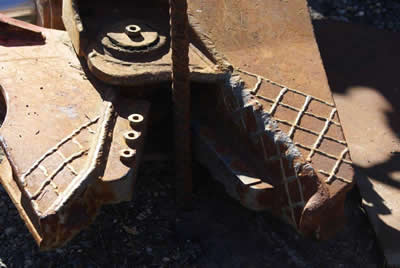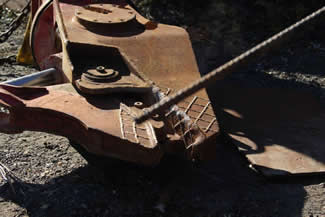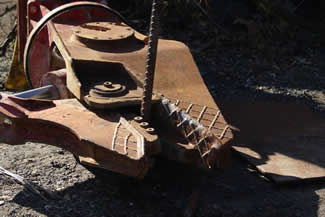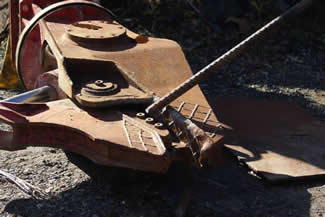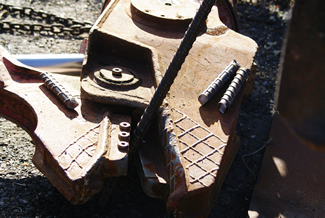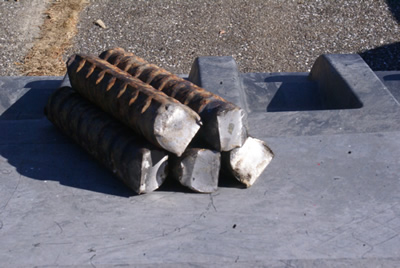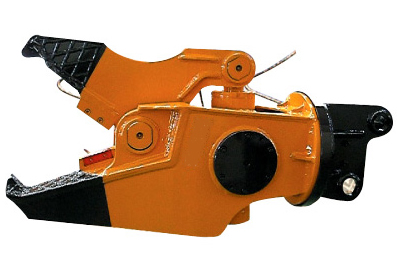 RMS200 with 4 inch blades in throat for crushing concrete and
cutting steel and rebar. Optional 8 inch blades also available.
8 inch blade on unit below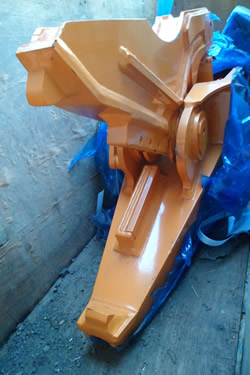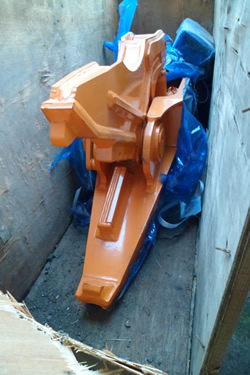 * * * * * * * * * * * * * * * * * * * * * * * * * * * * * * * * * * * * * * * *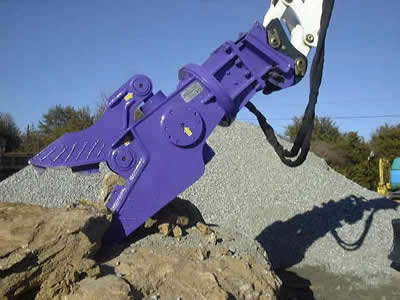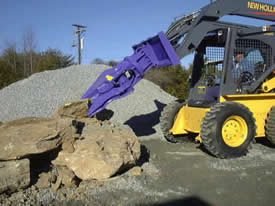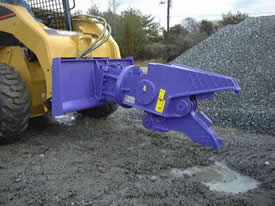 * * * * * * * * * * * * * * * * * * * * * * * * * * * * * * * * * * * * * * * *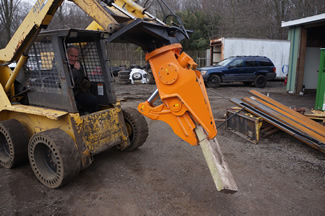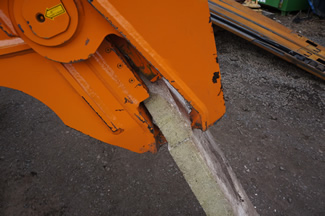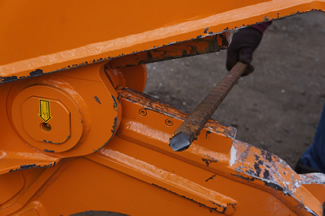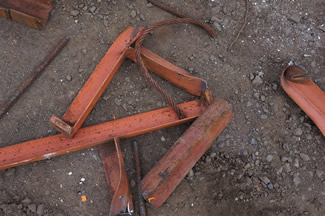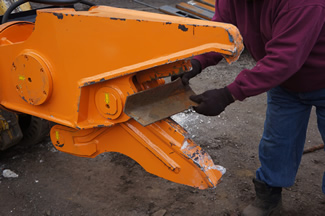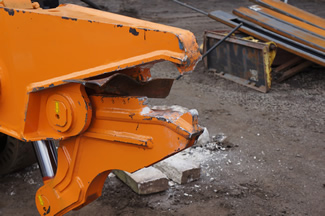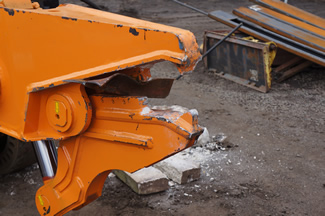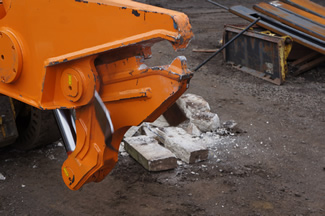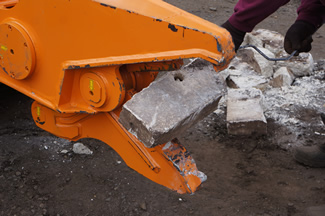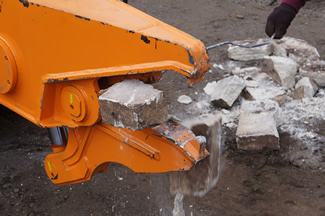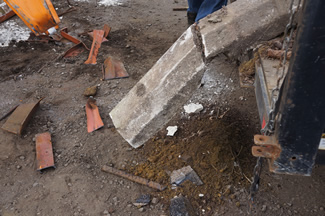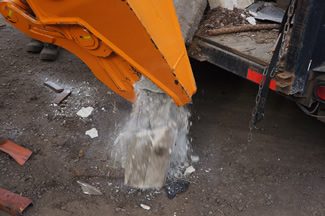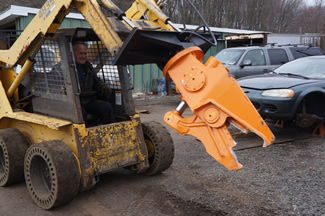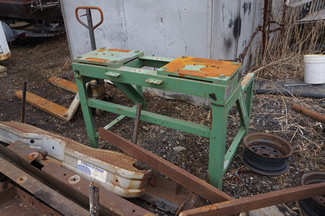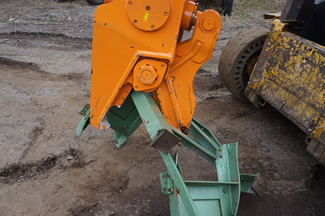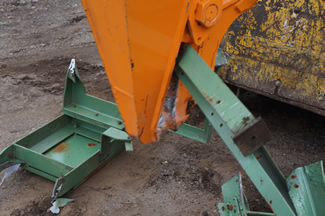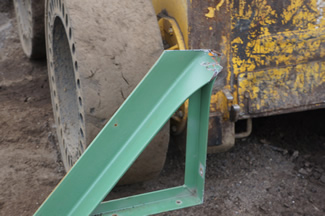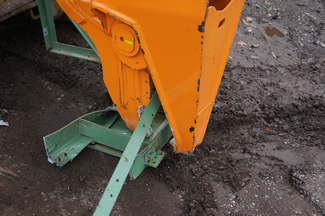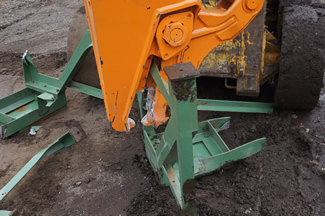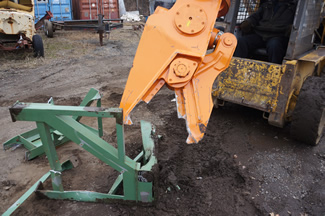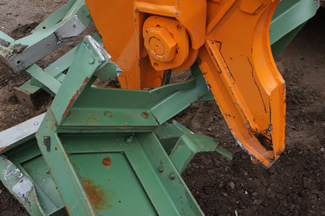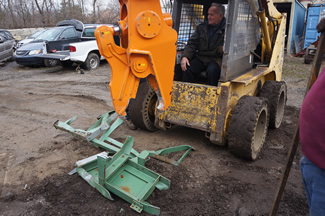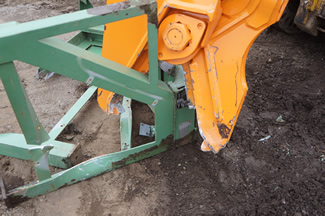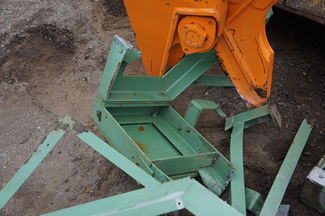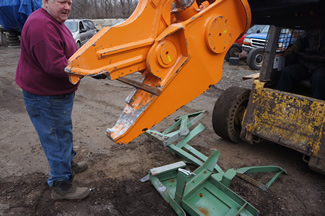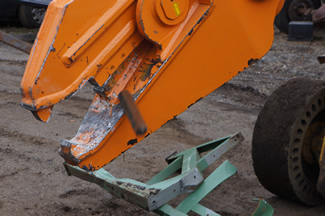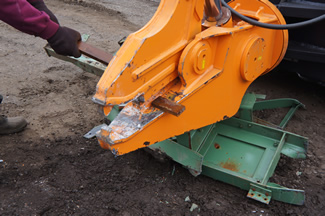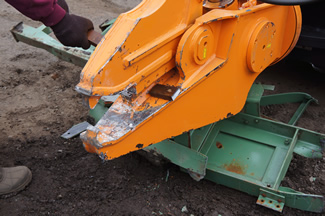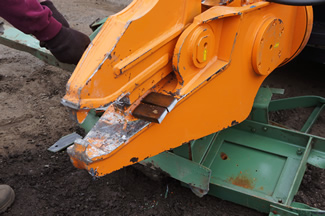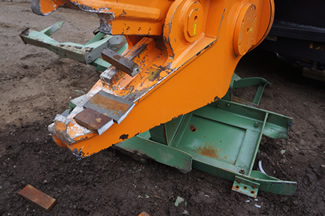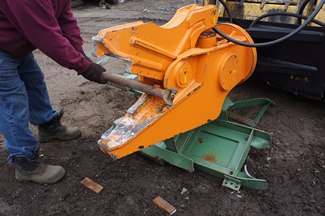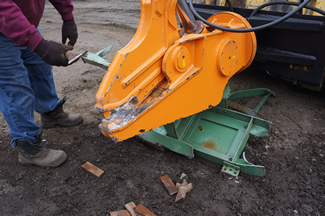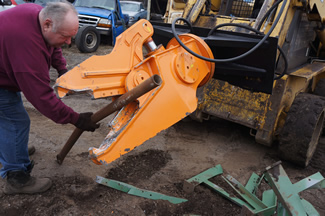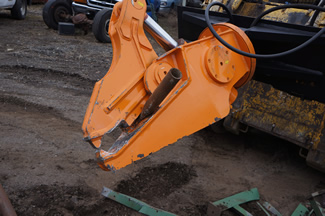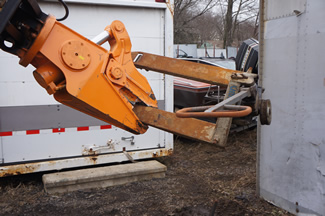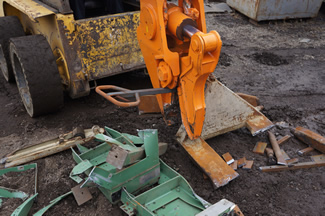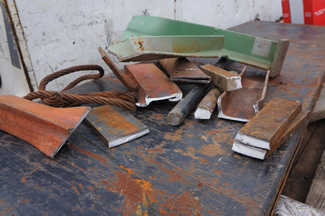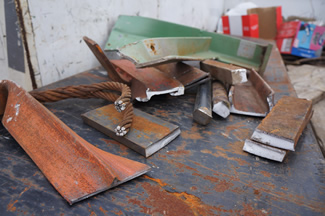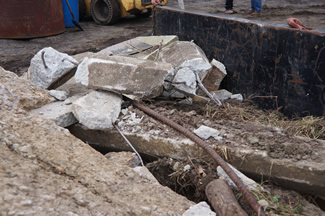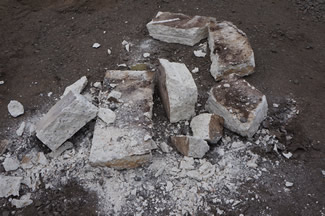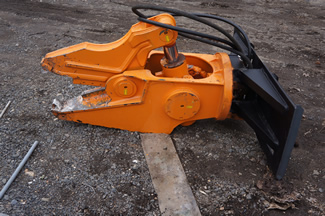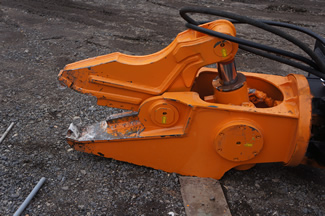 * * * * * * * * * * * * * * * * * * * * * * * * * * * * * * * * * * * * * * * * * * * *
* * * * * * * * * * * * * * * * * * * * * * * * * * * * * * * * * * * * * * * * * * * *
DFS03S Specification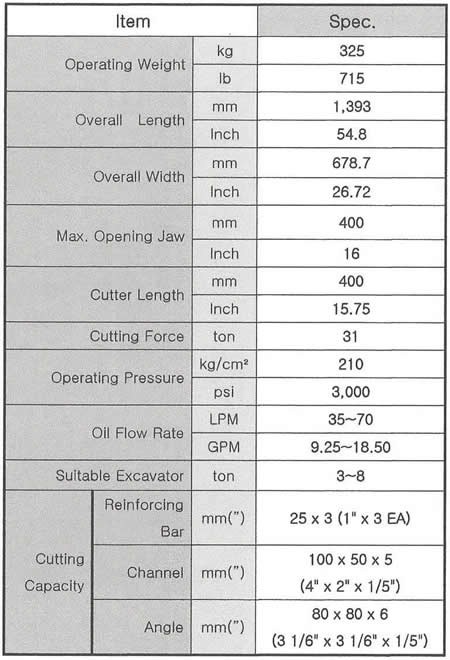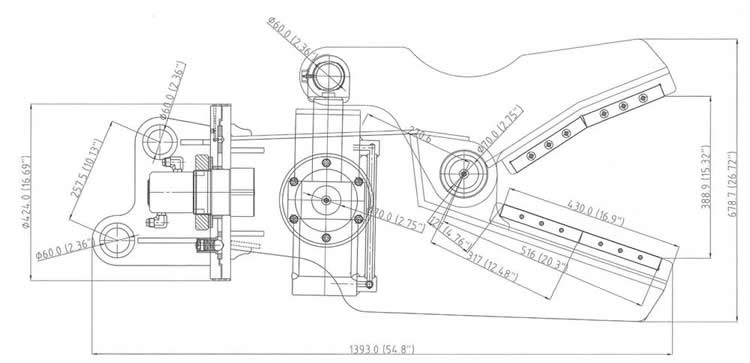 (Click on drawing to enlarge)