Excavator Buckets:

Heavy Duty Bucket

Strickland Bucket

Pavement/Slab
Removal

Swinger/Tilt

Vee Bucket

Skeleton/Screening
Bucket

Thumbs:

Universal Thumbs

T1 Excavator

The Clamp

Grapples:

Strickland Grapple

T1 Demo Grapple

Quick Couplers:

MM Coupler

Strickland S-Lock

Concrete Pulverizers:

Strickland Pulverizer

YPC Crusher

Cracker Splitter Combos:

Strickland
Cracker/Splitter

Stump Splitters:

Ransome Stump
Splitter/Shear

Ransome
Shark Tooth

Heavy Duty
Brush Hog

Black Splitter

Tree Shear

14/20" Forestry

Stump Puller

Hydraulic Grapples:

YM Grapple

YDG / YSG Grapples

Clamshell Buckets:

YC Clamshell

Cable / Wire Clam

Buckets:

Custom Large
Excavator Buckets

Roll-Out Bucket

Loader Skeleton Bucket

Brackets:

Top Bracket

Quick Coupler Bracket

Rakes:

Loader Stacking Rake

Skid Steer Grapple Rake

Skid Steer Stacking

Semi-Low Profile Dozer

Low Profile Dozer

Excavator Rake

Forks:

Pallet & Utility Forks

Bucket Forks

Heavy Duty Forks

Fork Carriage

Universal Processors:

RMS200 / DFS03 Shears

Shears:

YSR Shear

YLS Shear

SH Shears

Diverter Valve

Hammers:

Rockblaster Hammers

Vibrating Pile Driver

Rippers:

Ransome Rippers

Misc:

Plate Compactor

Compaction Wheels

Wrecking Drop Ball

Material Handler Front

Specialty Machines:

Marsh Buggies

Small Track Dumper

Rotary Cutters

Magnets:

LGI Magnets

Quick Mags

Instant Generator/Mag

Sticks & Booms:

Long Reach Package

100k lb L/R Package

Stick Extensions

Demolition Front End

Telescoping Booms/Sticks

3rd Stick

Stretch Stick

High Reach Demolition

Custom Ultra High

Elevated Cab

Hill Hoe


Instant Generator / Mag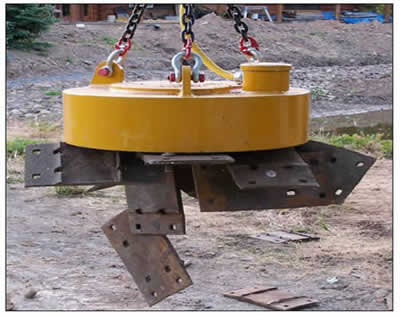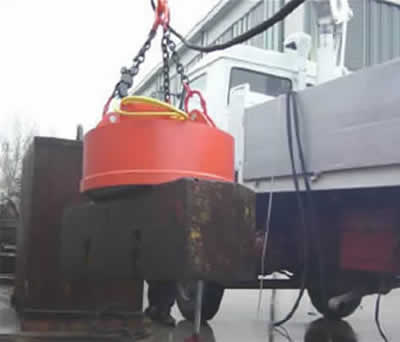 · These magnets are heavy-duty magnets designed for the scrap metal industry to operate on 24 V DC.
· Also available are 26 inch diameter and 32 inch diameter magnets.
· There is no generator, controller or auxiliary drive motor to buy or maintain making this system very easy to install on any hydraulic excavator.
· The 36 inch diameter magnet weighs 1875 pounds.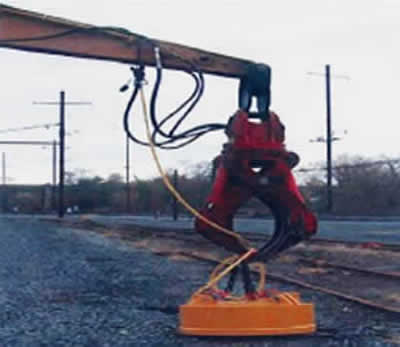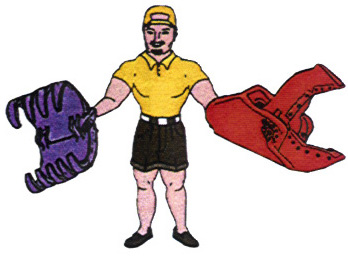 Ransome Equipment Sales, LLC
106 Ark Road, Lumberton, NJ 08048
Toll Free Phone: 888-988-5747 Phone: 609-975-8127 Fax: 609-257-3719
E-mail:&nbsp&nbspsales@ransome-equip.com