Strickland Concrete Pulverizer
&nbsp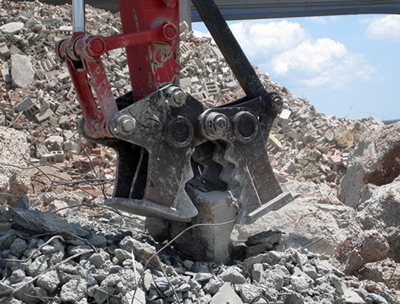 SCP60 in action
&nbsp
Ransome Equipment is pleased to offer the Strickland SCP Series mechanical concrete pulverizers. This top quality pulverizer is designed using the latest 3D CAD technology to be quick coupler compatible or for direct pin. Each SCP Pulverizer includes a 12 month material defect and workmanship limited warranty which includes the jaws and comes with a money back guarantee. Please note that hard-facing the jaws on the SCP series pulverizers will potentially weaken the Brinell 400 casting jaws and make the jaws susceptible to fracture under high impact condition and void the warranty.

The pulverizers are manufactured with a Heavy Duty tubular design, for maximum stabilization during the pulverizing cycle. Each SCP series concrete pulverizer is equipped with 7 cast steel jaws at about 400 Brinell hardness for excellent wear resistance and longevity. Fully greasable phosphor bronze bushings prevent seizing up and allow smooth articulation through the pulverizing process. These also allow the upper section to be completely rebuilt up to new specification.

The stock units are fitted with an optional heavy duty 80mm thick rebar cutter blocks to give maximum stabilization to the tool steel rebar cutter blades. Each unit is supplied complete with solid, hardened pins, stiff arm and 3 position weld-on pad. When direct pinned to the excavator, the pins will need to be greased through the stick and link every few hours of work time.

The stiff arm is supplied with a spherical bearing to allow easier alignment of the arm to pad - especially when fitting the pulverizer between different machines.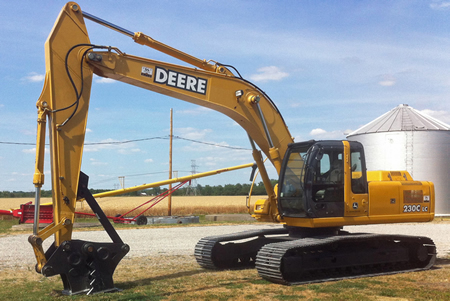 &nbsp
Strickland Pulverizers - Typical Inventory Specifications


| Model | Machine Type | Weight lbs | Pin Diameter mm | Gap mm / " | Centres mm / " | Fixed Jaw mm / " | Moving Jaw mm / " |
| --- | --- | --- | --- | --- | --- | --- | --- |
| SCP80 | Hitachi EX450 | 6500 | 110 | 472mm / 18.58" | 600mm / 23.6" | 1085mm / 42.7" | 725mm / 28.5" |
| SCP60 | Hyundai 320 | 4400 | 100 | 432mm / 17" | 550mm / 21.6" | 835mm / 32.8" | 610mm / 24" |
| SCP40 | Komatsu PC210 | 3200 | 80 | 328mm / 12.9" | 458mm / 18" | 700mm / 27.56" | 540mm / 21.25" |
| SCP20 | JCB JS130 | 1900 | 65 | 255mm / 10" | 385mm / 15.15" | 580mm / 22.83" | 440mm / 17.3" |
SCP80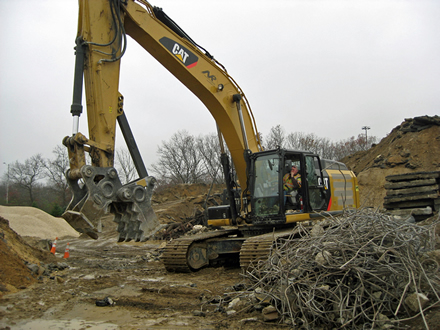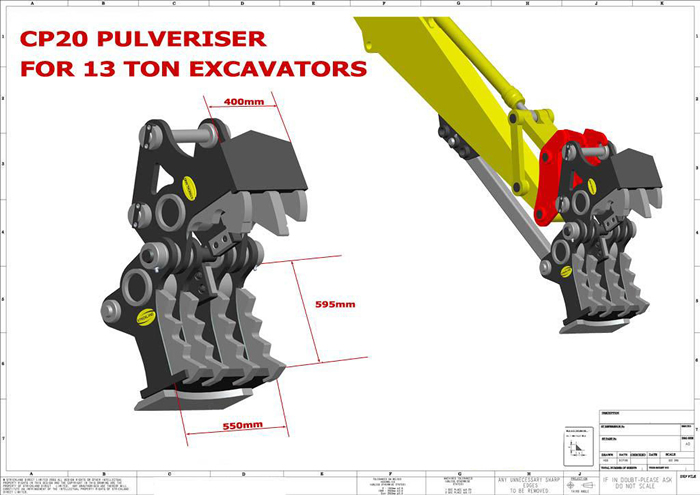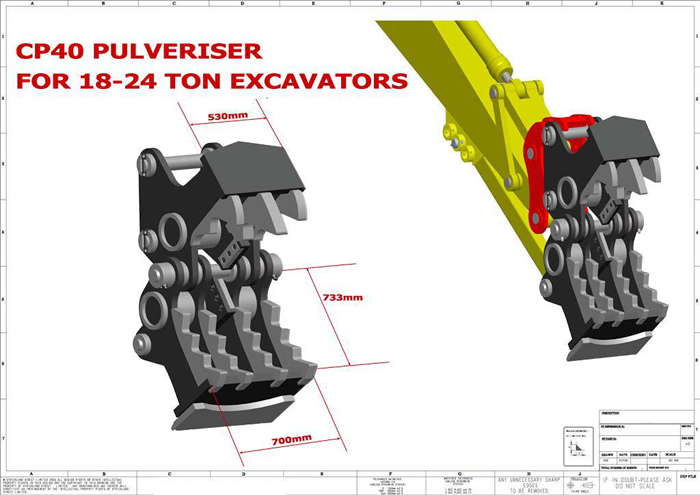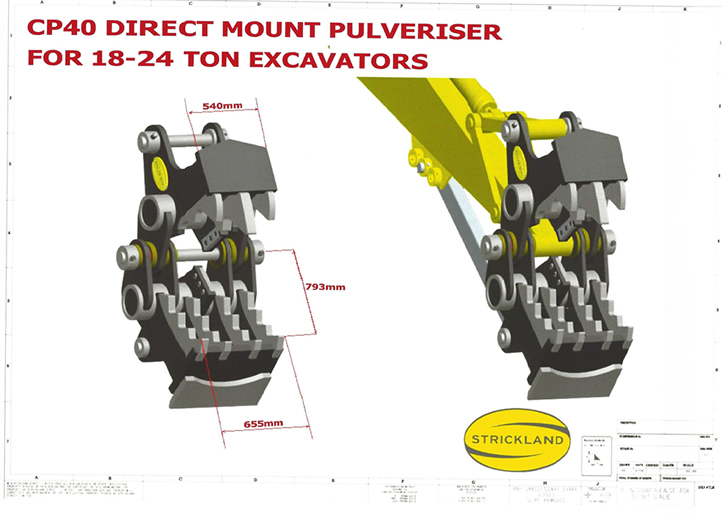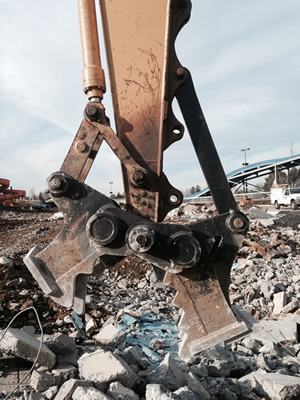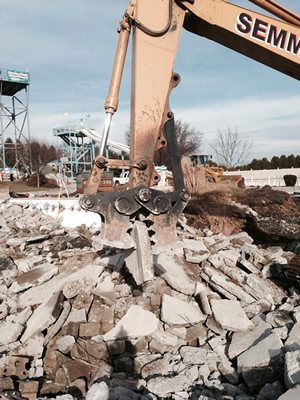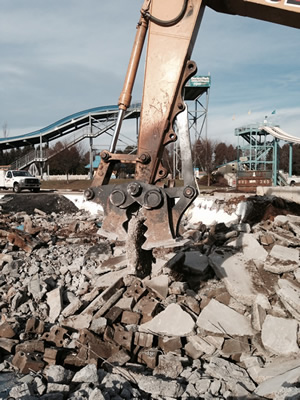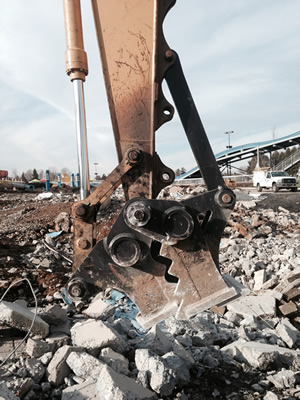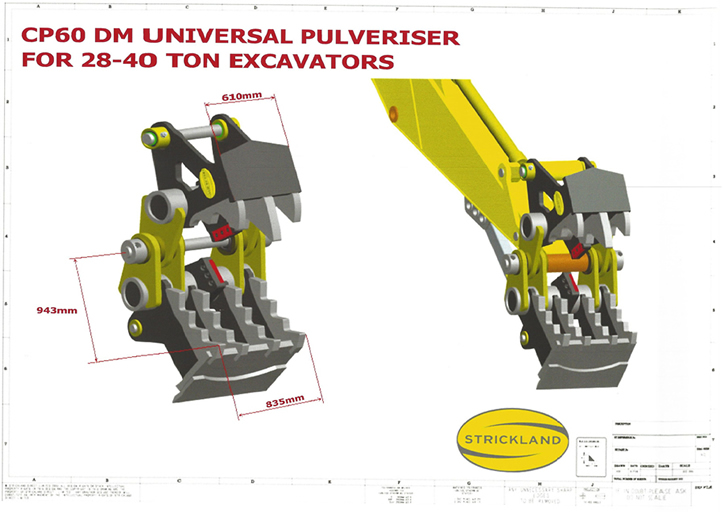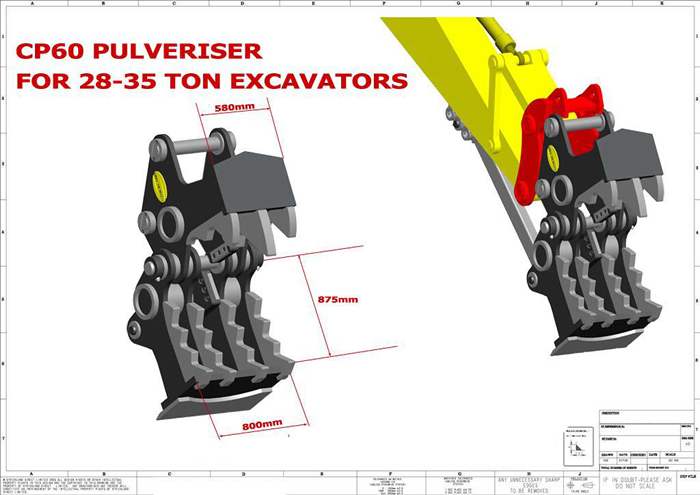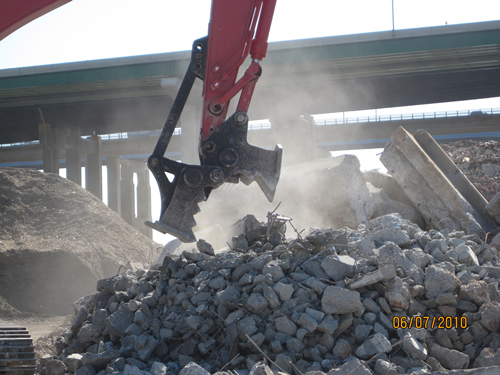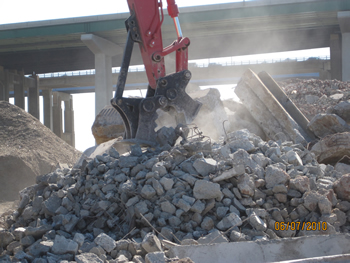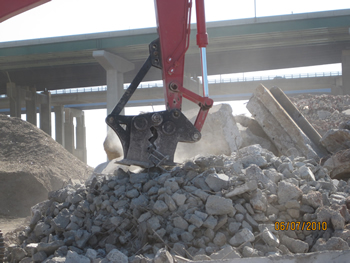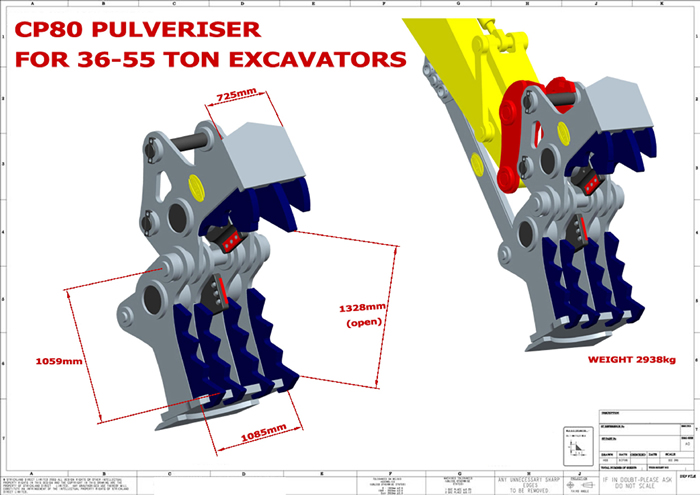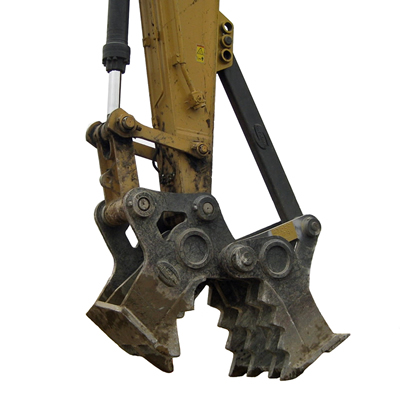 SCP80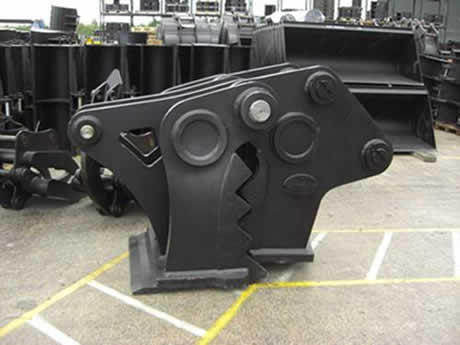 SCP80
* * * * * * * * * * * * * * * * * * * * * * * * * * * * * * * * * * * * * * * * *
* * * * * * * * * * * * * * * * * * * * * * * * * * * * * * * * * * * * * * * * *
Rebar Cutter in the throat of our pulverizer
&nbsp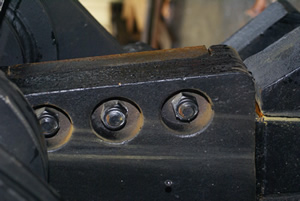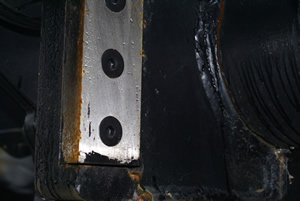 &nbsp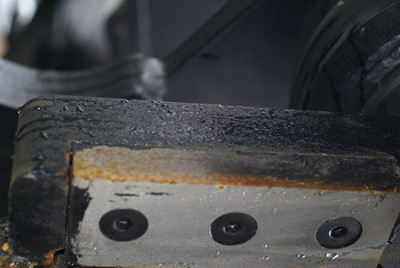 &nbsp

* * * * * * * * * * * * * * * * * * * * * * * * *