Please contact the office to check pricing and availability as most of these listings are owned by our customers
and dealers and may not be current. The listing number is the date when it was entered on the site.
————————————————————————————

&nbsp
08232017&nbsp&nbsp Shear - Kobelco SK 350&nbsp year 2010 machine, 8500 hrs, has rotation circuit 2nd member shear - P.O.R.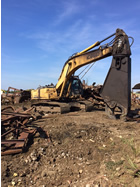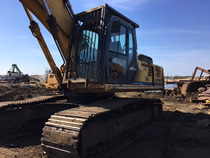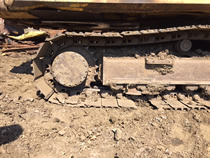 08162017&nbsp&nbsp LaBounty MSD 2500 - CASE CSX 240&nbsp year 2004? shear, year 2004 machine - P.O.R.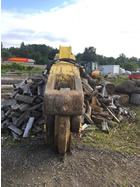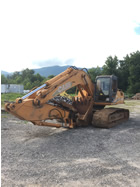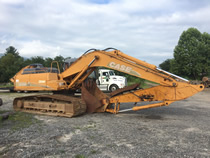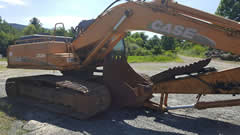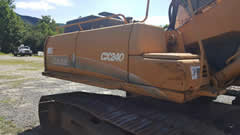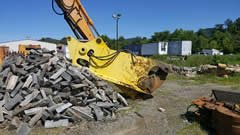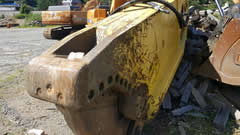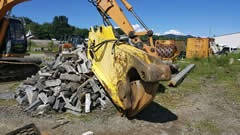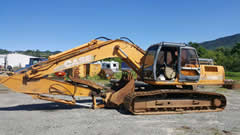 07252017&nbsp&nbsp Shear - Komatsu PC120&nbsp With full plumbing for demolition tools - P.O.R.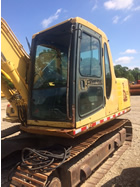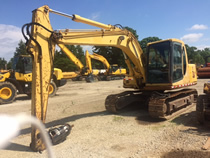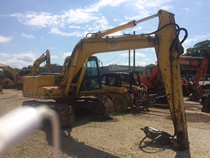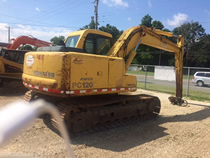 01232017&nbsp&nbsp Allied Gator - CAT 345&nbsp 2008 year machine with 6-7k hours, near new AG processor - P.O.R.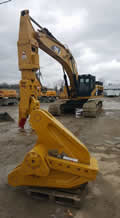 &nbsp&nbsp&nbsp&nbsp&nbsp&nbsp&nbsp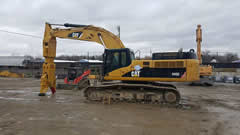 07062016&nbsp&nbsp LaBounty MSD2000 - Komatsu PC228&nbsp straight shear - P.O.R.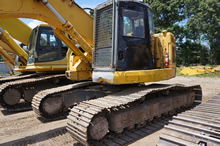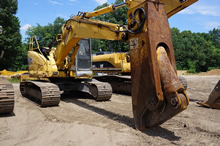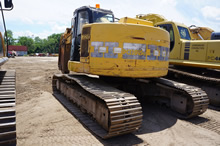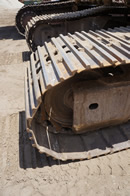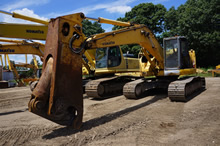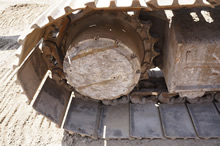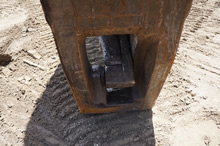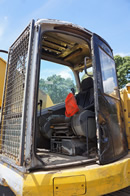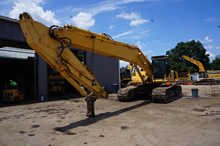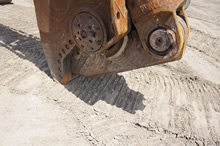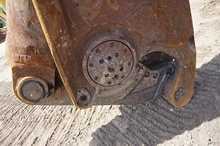 02092016&nbsp&nbsp Labounty MSD100 - Komatsu PC400LC-6&nbsp 1999-2002 machine with 10,000 hours, located in south Jersey - P.O.R.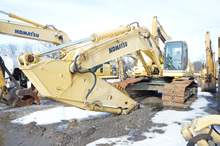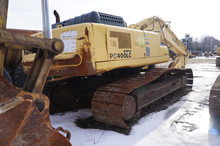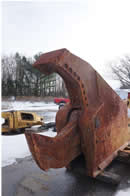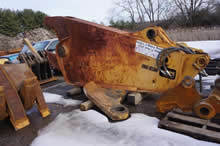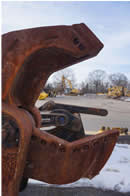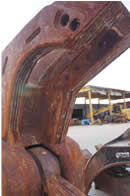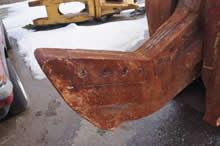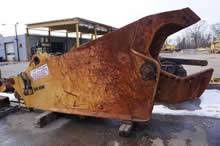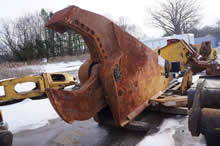 07132015&nbsp&nbsp Genesis GXP1500R - Hitachi ZX800LC&nbsp 2005 model track machine, with complete shear rebuild, 7885 hours on machine, 2500 hours on shear rebuild - P.O.R.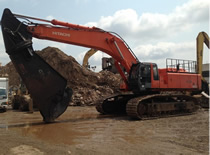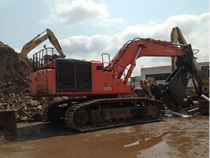 04222015&nbsp&nbsp Vibra-Ram XS7000 - CAT 345&nbsp scrap shear, 2nd member mounted, 360 degree rotation, weight 118k lbs - P.O.R.
04212015&nbsp&nbsp Labounty MSD40 - Komatsu PC200LC-6&nbsp 1999 year machine with 11,000 hrs - P.O.R.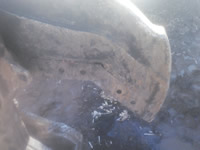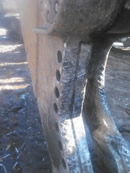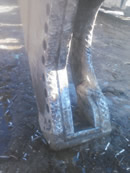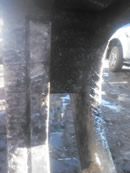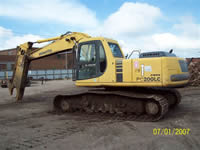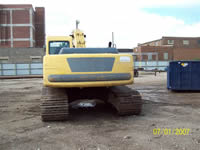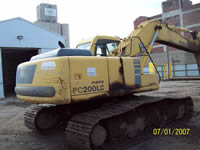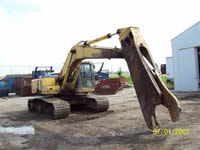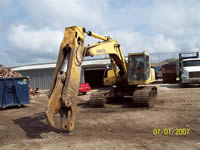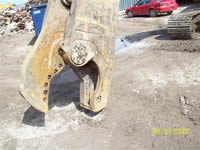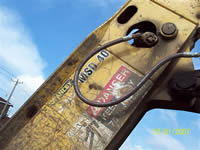 03242015&nbsp&nbsp Labounty MSD2500 - LinkBelt 330 &nbsp 2005 year excavator with 5500+ hrs, machine with thumb, 2006 year shear - P.O.R.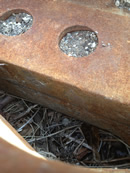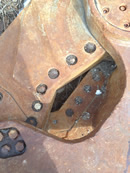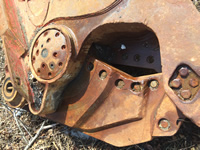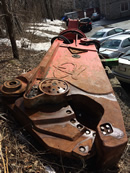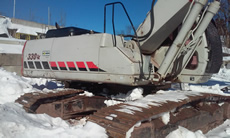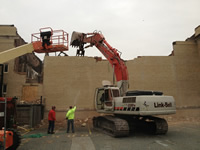 01282015&nbsp&nbsp Labounty MSD3000 - Hitachi ZX350LC-3&nbsp machine with 8417 approx hrs, equipped with 32" triple grouser shoes, 21' boom, shear weight is 13,300 lbs, jaw opening is 35", jaw depth is 38" - P.O.R.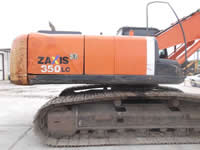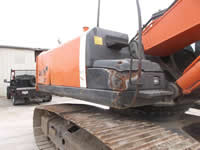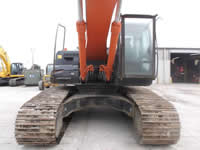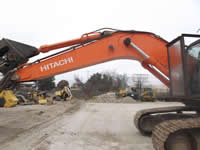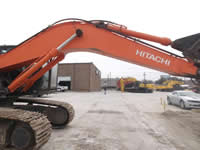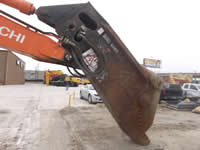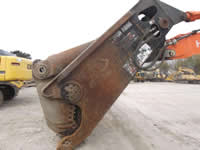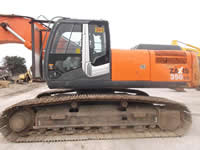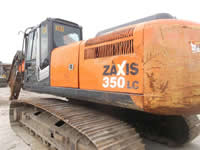 Return to Top
————————————————————————————

&nbsp

Shears | Shear/Machine Combos | Universal Processors | Pulverizers/Stump Splitters | Clamshells | Orange Peels
Grapples | High Reach Excavators | Long Reach Excavators | Long Reach Packages | Specialty Machines
BIG Excavator Buckets | Used Buckets | Miscellaneous | Construction Equipment