Excavator Buckets:

Heavy Duty Bucket

Strickland Bucket

Pavement/Slab
Removal

Swinger/Tilt

Vee Bucket

Skeleton/Screening
Bucket

Thumbs:

Universal Thumbs

T1 Excavator

The Clamp

Grapples:

Strickland Grapple

T1 Demo Grapple

Quick Couplers:

MM Coupler

Strickland S-Lock

Concrete Pulverizers:

Strickland Pulverizer

YPC Crusher

Cracker Splitter Combos:

Strickland
Cracker/Splitter

Stump Splitters:

Ransome Stump
Splitter/Shear

Ransome
Shark Tooth

Heavy Duty
Brush Hog

Black Splitter

Tree Shear

14/20" Forestry

Stump Puller

Hydraulic Grapples:

YM Grapple

YDG / YSG Grapples

Clamshell Buckets:

YC Clamshell

Cable / Wire Clam

Buckets:

Custom Large
Excavator Buckets

Roll-Out Bucket

Loader Skeleton Bucket

Brackets:

Top Bracket

Quick Coupler Bracket

Rakes:

Loader Stacking Rake

Skid Steer Grapple Rake

Skid Steer Stacking

Semi-Low Profile Dozer

Low Profile Dozer

Excavator Rake

Forks:

Pallet & Utility Forks

Bucket Forks

Heavy Duty Forks

Fork Carriage

Universal Processors:

RMS200 / DFS03 Shears

Shears:

YSR Shear

YLS Shear

SH Shears

Diverter Valve

Hammers:

Rockblaster Hammers

Vibrating Pile Driver

Rippers:

Ransome Rippers

Misc:

Plate Compactor

Compaction Wheels

Wrecking Drop Ball

Material Handler Front

Specialty Machines:

Marsh Buggies

Small Track Dumper

Rotary Cutters

Magnets:

LGI Magnets

Quick Mags

Instant Generator/Mag

Sticks & Booms:

Long Reach Package

100k lb L/R Package

Stick Extensions

Demolition Front End

Telescoping Booms/Sticks

3rd Stick

Stretch Stick

High Reach Demolition

Custom Ultra High

Elevated Cab

Hill Hoe


The Ransome Shark Tooth Stump Splitter / Harvester model RST 150 allows you to saw through stumps in the ground of various sizes and types then split with the wedge shape of the tooth and extract with a 15-24 ton excavator. Built in the US with AR 400 steel; built to last. The sturdy and effective Shark Tooth will save you tons of time and money on your smaller excavator for land clearing jobs.

Splitting the stump in the ground and harvesting the downsized stump sections with this attachment has many advantages like less wear and tear on your machine and less disturbance to the ground when compared to using a bucket, less need for larger excavators, making much fewer trips to haul away whole stumps along with ease of processing and much safer than some traditional means. Once the stumps are split, use the Ransome Shark Tooth (with a thumb) to extract from the ground or load into tub grinder or container. With this tool, you will not need to have a larger tub grinder. The use of the RST saves you money and increases profits without have too invest tens of thousands of dollars.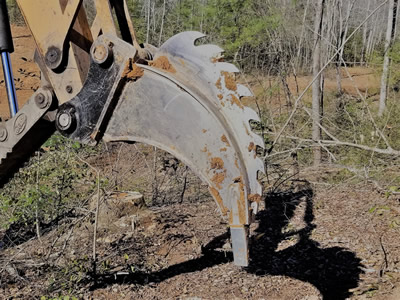 The Ransome Shark Tooth models are custom built to fit most 15-35 ton excavators for direct pin or with a quick coupler.

***Pricing does not include a thumb***

Currently we offer one model:

RST 150 - 15-24 ton carrier weight - $6,900 plus freight

A larger model is on the works:

RST 300 - 25-35 ton carrier weight - TBA

The compatibility and availability depends on the make and model of the excavator. The typical lead time is 5-7 days from time of order depending on multiple factors. Please confirm lead time before ordering.

Payment is due for pickup or shipping to customer.

LTL shipping for non-local customers is available.


Ransome Shark Tooth stump harvester working on a Case CX610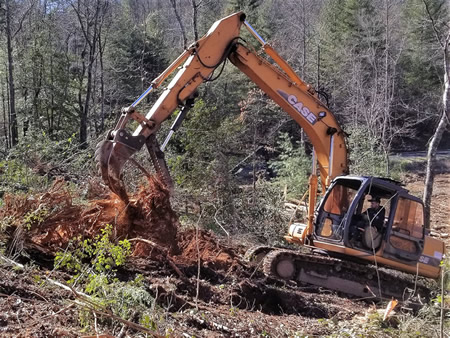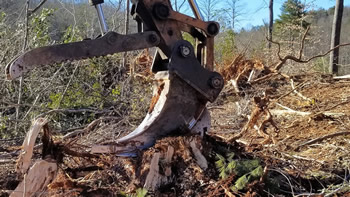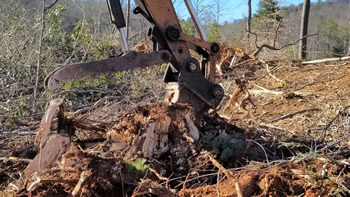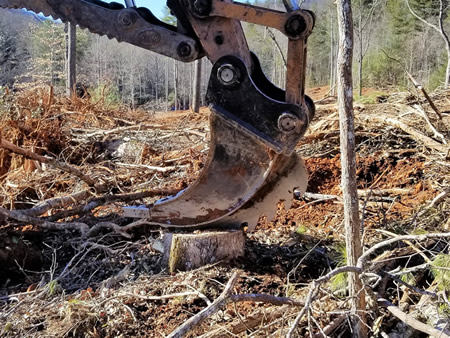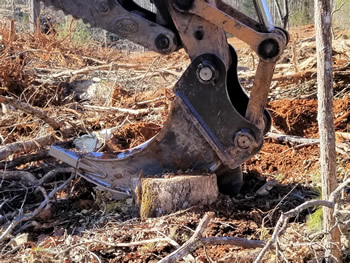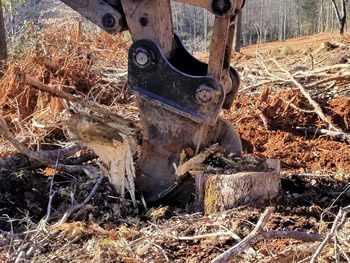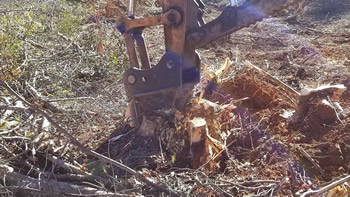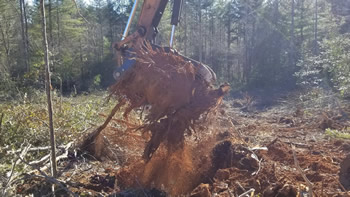 * * * * * * * * * * * * * * * * * * * * * * * * * * * * * * * *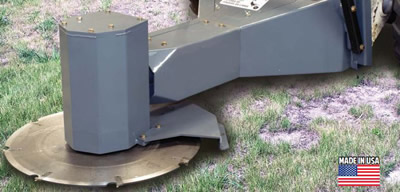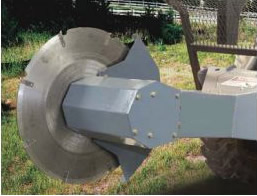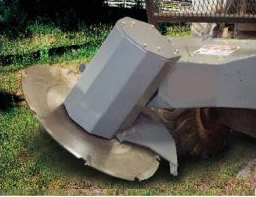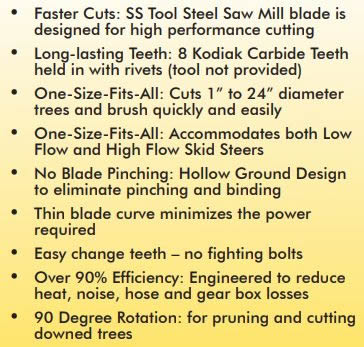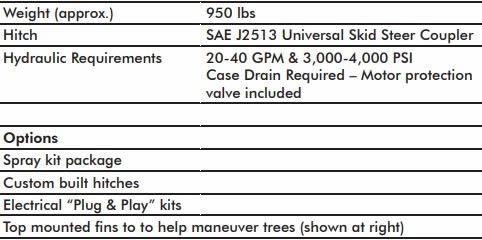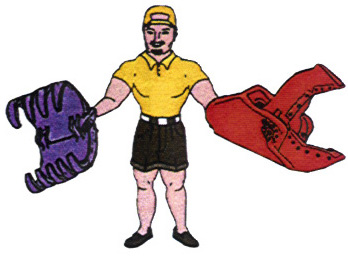 Ransome Equipment Sales, LLC
106 Ark Road, Lumberton, NJ 08048
Toll Free Phone: 888-988-5747 Phone: 609-975-8127 Fax: 609-257-3719
E-mail:&nbsp&nbspsales@ransome-equip.com